In the world of cultural heritage, it is quite normal that all sorts of experts and highly educated manage collections, museums or assets. However, in the last few years, we've seen projects emerge that depart from this top-down approach: regular people are taking the lead in preserving their heritage. In Scotland, we find a good example of a museum that is led successfully by its community. So how does this community-driven approach to heritage work in practice?
Situated in the small community of Staffin on the Isle of Skye – the northeast of Scotland – lies the Skye Ecomuseum. A one-of-a-kind open-air museum. Unlike traditional museums, the institute, locally known as 'Druim nan Linntean' (Scottish-Gaelic for 'ridge of ages'), is a 'museum without walls or a roof.' This means that the landscape itself, along with the exhibits it contains, tells the story of the region's heritage.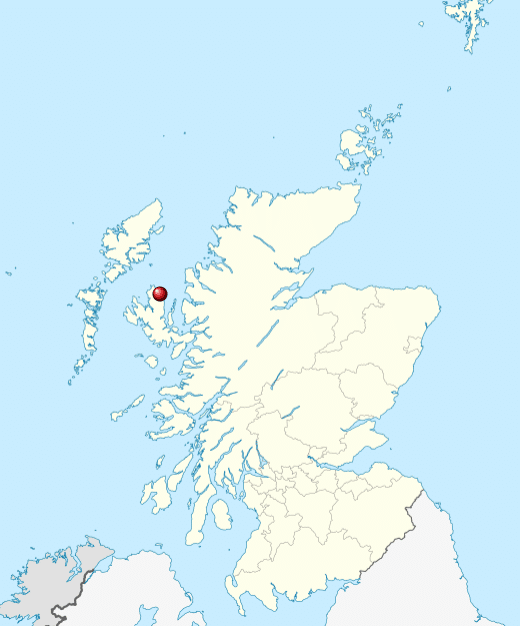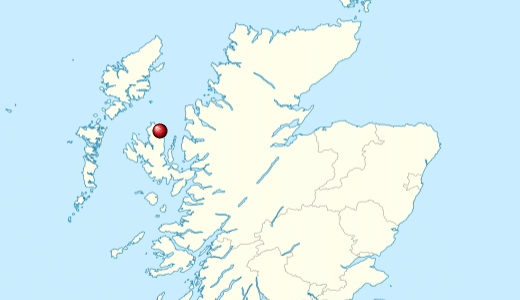 Apart from the natural heritage present, the museum pays attention to the local Gaelic culture as well – for example, croft houses, which are distinct types of agricultural houses closely tied to the history of the area. The houses show how the community is connected to the land it inhabits.
One of the goals of the Ecomuseum is to encourage visitors to make connections with the local community, offering a deeper understanding of local culture and traditions. All this is driven by locals, with the idea in mind to keep the community of Staffin afloat, whilst simultaneously protecting the natural and cultural heritage. Instead of a top-down approach to managing a collection or heritage, the museum takes a more decentralised approach.
Community Trust
So how do you create such a community-driven approach? In the case of the Skye Ecomuseum, the initiative is spearheaded by the Staffin Community Trust (SCT). It was established in 2008 to preserve the natural environment of the remote community of Staffin and provide a new approach to the museum experience. The Ecomuseum project received funding from the National Lottery Heritage Fund, which aided in safeguarding the natural environment on the island.
How does that work in practice? A Community Trust is often organized as a not-for-profit entity and is designed to improve and manage a particular community. These trusts are funded by (government-)donors who wish to support the community, and the funds are managed by a board of trustees. Additionally, a Community Land Trust such as the SCT, is a structure that allows land to be held 'in trust' for community needs, outside the influence of market pressures. Land and communities can be developed based on local needs, and not just attracting outside investors to make a profit.
In the case of Staffin, the SCT focuses on boosting Staffin's economic prospects, fostering social and cultural activities, and improving services. Key projects include developing affordable housing, establishing a new health centre, and creating the Skye Ecomuseum. Recently the SCT was awarded a national grant to complete the community purchase of the current harbour and adjacent area, leading to the first community-run boat trips in Staffin.
The Skye Econmuseum is an interesting example of how a community-driven approach can help establish a foothold to protect and promote local heritage. After all, there is a lot to see in Staffin. Visitors can explore twelve different sites through an interactive map provided on the museum's website: from Loch Langaig to An Stòrr, the ecomuseum includes sites such as dinosaur footprints, waterfalls, and landmarks like the Old Man of Stòrr, Quirain, and Kilt Rock.
Apart from the natural landmarks, the museum also features so-called croft houses in the community of Brògaig. A croft house is a house built on a croft, a term that refers to a fenced piece of land usually small and farmable. Croft houses are typical of locations that experience extreme weather, with few places for shelter, like the Isle of Skye. Croft houses often take the form of long, low-lying cottages that correspond to the landscape around them, making it part of an essential part of a historical and traditional system of land use and community life in certain parts of Scotland.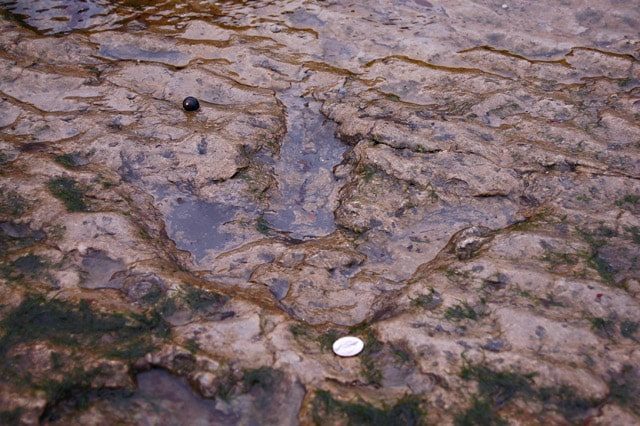 The Big Picture
The question remains, what can we learn from this community-driven approach to heritage? The transition from Scotland's remote Isle of Skye to urban centres like Amsterdam, Venice or any large, historic city in Europe, seems like a huge step.
Nonetheless, that step might be smaller than it appears at first sight. Heritage is always defined by a community that actively decides a natural or cultural site, practice or celebration is important enough for them it should be kept safe and cared for. Having a community-driven approach to heritage could mark a shift in how many in Europe regard their own, often local heritage, and lead to a more inclusive and collaborative approach. It could help to tackle common problems such as communities being driven out by the 'success' of over-tourism. And yes, that takes hard work and requires taking risks to help communities.
To put this view into practice, it is key to view heritage as a dynamic asset, as they do in Staffin. Not merely a static relic that needs to be kept safe, and untouched, but by actively improving circumstances to showcase that local heritage can benefit the local community and the other way around.