The gilded carriage is controversial because of connotations of slavery and colonialism on one of its side panels, called 'Homage of the colonies', and the restoration costs.
'No official decision has been been yet but I think it unlikely the carriage will be used again on budget day, royalty correspondent Kysia Hekster told NPO radio.
The carriage, which is used by the king and queen on ceremonial occasions such as budget day, is currently being restored and will be put on show between June and November next year at the Amsterdam Museum.
The said panel depicts black-skinned people paying homage to a white woman by bowing and offering gifts. The removal of the so-called 'slave panel' is not an option, king Willem Alexander said last year because it is part of Dutch cultural heritage.
Another reason to take the carriage out of circulation is the fact that the restoration is a costly one. 'It is an art object and millions of euros have been spent on its restoration over the years. Can you imagine going out in the rain in it? One-pot of paint thrown by a protester and the whole restoration will have to start from scratch,' royalty correspondent Kysia Hekster said.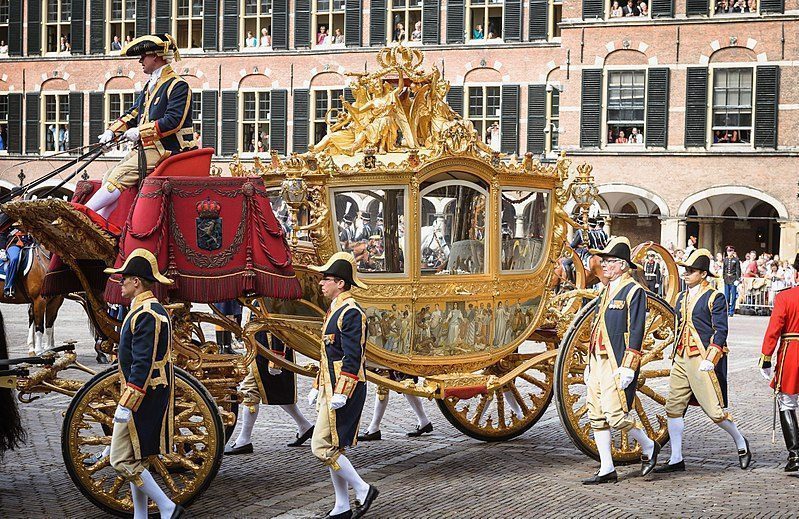 The carriage was a gift from the people to queen Wilhelmina at her coronation in 1898. The cushions were embroidered by girls from the Amsterdam orphanage, which now houses the Amsterdam museum.
Sourced from Dutch News.
Read more on Colonialism.