As many institutes and organisations emphasise the European dimension of heritage, a textbook example of heritage with European dimension is awaiting in Poland. In a bid to breathe new life into this forgotten heritage, Polish entrepreneur David Półrolniczak and his fiancé Patrycja Hoppe have embarked on an ambitious project to revive a historic 19th-century manor located in Poland. Their main motive: to redevelop this neglected manor to kickstart a positive change in the region. But that is easier said than done.
"So, what we have today is a 19th-century manor without an owner, built by a Swedish family, during a time that the Pomeranian Voivodeship in northern Poland was part of Germany", Półrolniczak explains. "Oh, and today it is part of Poland!" he laughs. His fiancé Hoppe, who comes from a noble family with Kashubian-German roots, bought the manor located in the village of Grapice with the intention to create a successful hub to give the region an economic boost.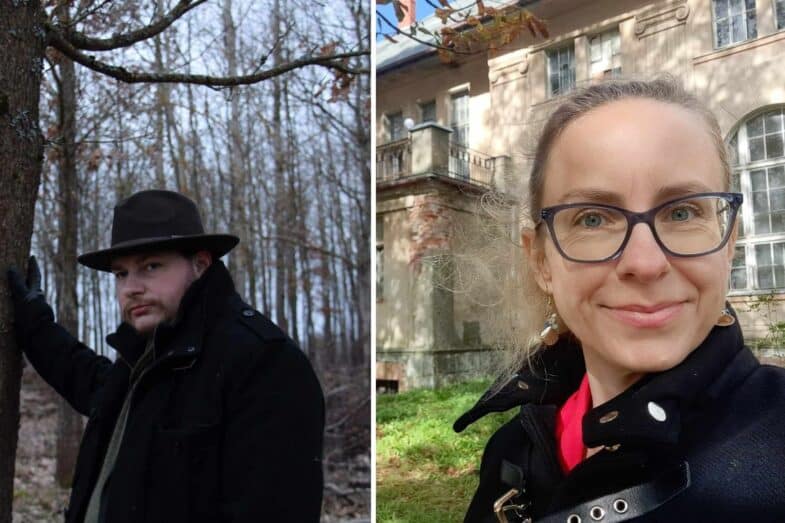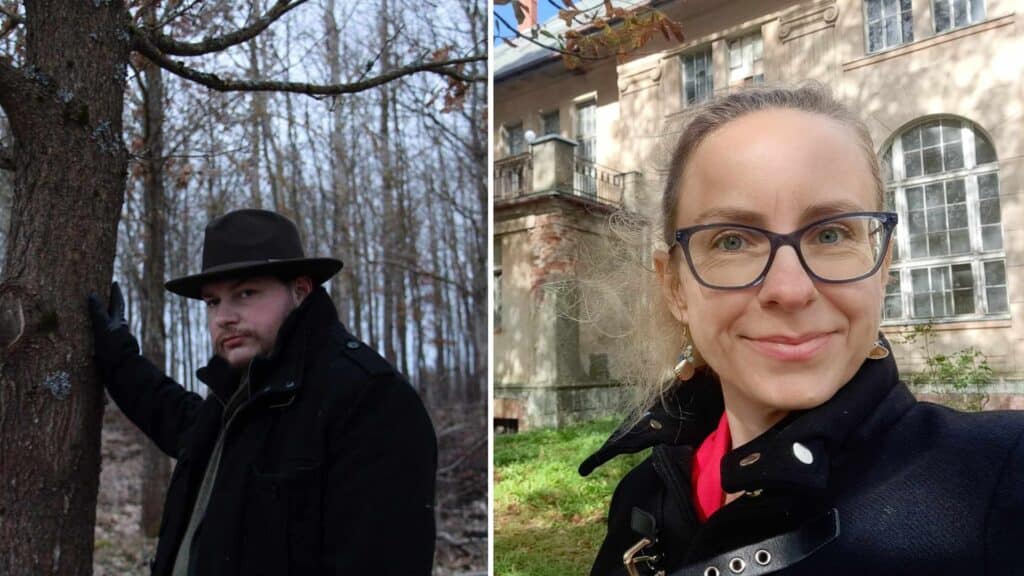 "The plan is that we will rebuild buildings that don't exist anymore but that once stood around the manor and in the village. In these new 'old' buildings we want to create spaces for start-ups and researchers, digital nomads, it-services, spaces for workshops and so on."
The historical component of the 19th-century manor should certainly return in the redevelopment, emphasizes Półrolniczak. "Yes, it is a historical place with a lot of agricultural history and heritage. Nonetheless, people don't realise that that innovation and developing new technology is also part of that history."
Complicated History
While there is plenty of ambition to be found in northern Poland, the former owners of the manor are nowhere to be found. "The Wallenius family from Sweden built the manor and expended the surrounding village in the 19th-century. They built the palace, many farm buildings, a park, a distillery, an Arabian horse farm, a school, a branch of the Prussian post office, a branch of a cooperative bank, and an agricultural chamber", says Półrolniczak. "Our palace is a Swedish monument, but entered into the register of monuments in Poland because the area where it is located became Polish territory after World War II."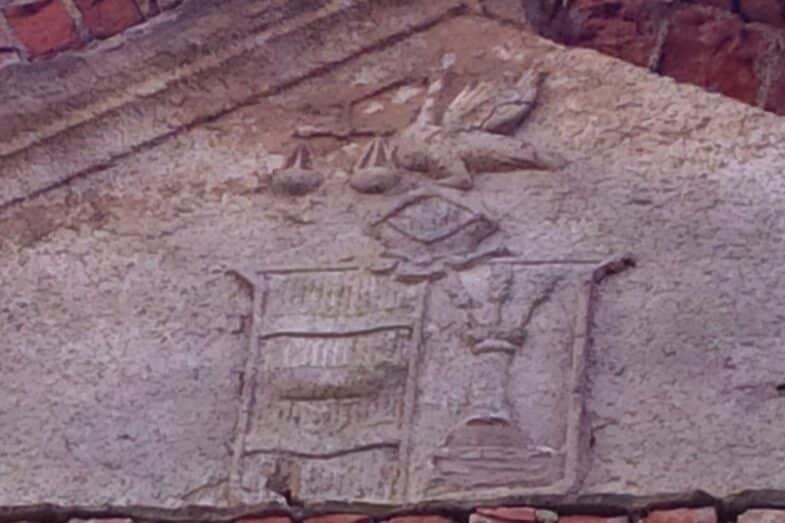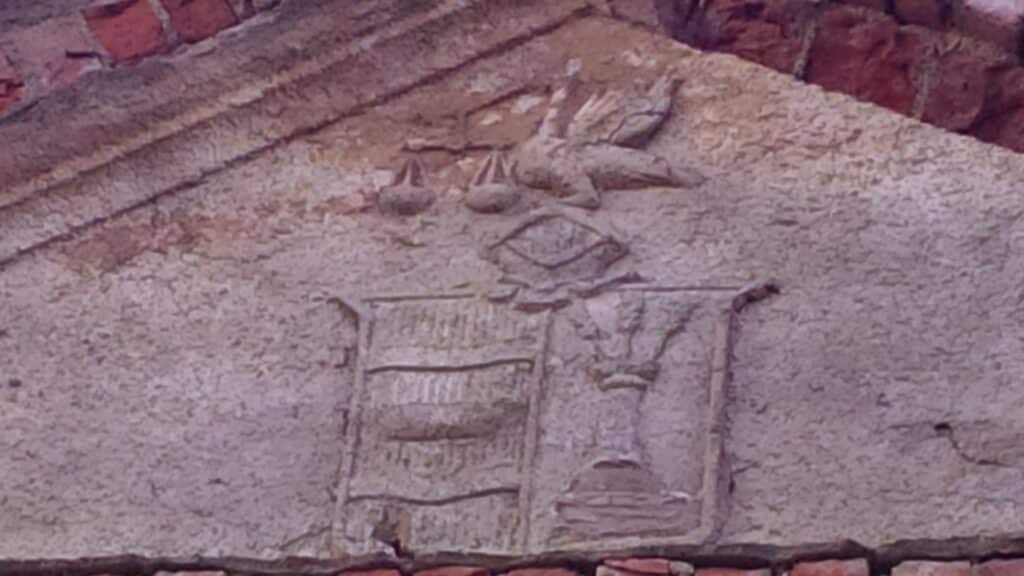 He continues: "At the time the territory was not Polish, but part of Germany." Because of the war they – like many any owners of estates, palaces and manors in the region – fled or disappeared out of the picture. "As a result of the decisions made during the conference of the so-called Big Three – the USA, the UK and the USSR in Yalta and Potsdam, a new map of Europe after World War II was created. German territories (40%) called 'recovered territories' during communism in Poland were annexed to Poland, which received 70% of the territories that became part of the USSR. After the collapse of the USSR, these areas were divided into countries such as Lithuania, Belarus and Ukraine."
This meant that most of the manors and palaces were nationalised and used for state purposes – schools, offices, offices of State Farms, and so on. After the disintegration of the Soviet Union in the 1990's, the manors were either demolished or sold by the Polish government. The manor in Grapice was left to decay as well, due to a lack of care and funds.
European or Polish?
Enter Półrolniczak and his fiancé, who want to save and redevelop it. However, reinvigorating an old manor is easier said than done. Acquiring funding to redevelop a manor in rural Poland has been quite a challenge for Półrolniczak and his team. They are focussing their efforts on Europe, looking for people and organisations that now something about the history of manors and agriculture in the region itself.
"The idea to create a startup village as well as a startup incubator and coworking is quite simple – after the political changes after 1945 and after 1990, we have mainly a historical part and our entire area is 3.5 ha. Before the war, the estate amounted to over 700 ha. Therefore, this is the best solution to maintain continuity so that this place will continue to be associated with the development of rural areas, the development of agriculture and international cooperation. The palace is under the patronage of the Foundation for Saving Monuments and Natural Monuments and is a representative office in Pomerania of the Polish Agroforestry Association."
What's left of the building? "The building survived in a good condition, although there's no furniture in there anymore. We have walls, windows, stairs and a lot of paint. Most are from after WWII, but we even have some original paint. We can analyse those bits in a laboratory via the Nicolaus Copernicus University in Toruń to see what they are made of", says Półrolniczak.

However, for the rebuilding part, he needs much more information. "I have some old pictures and a bit of information on 19th-century manors in general. But what we really need now is connections with experts from the UK, the Netherlands, Germany, and of course Sweden. Or contacts with former royal families, who own manors built in a similar style. We're looking for information about for example central heating in manors. How did that work? Or how does the electricity work, where is the source? What type of buildings for agricultural production and machines were there?"
To broaden their European network, the manor in Grapice is now also part of the European Startup Village Forum – a platform supported by the European Commission to promote startup-driven innovation in rural areas. "We're the first entrée from Poland, so that is a big step for us."
Mentality
But why is Półrolniczak not searching in Poland itself? Having a heritage building with such a diverse history would make a great asset. "Knowledge about Swedish Pomerania and German-Swedish relations in the 19th and 20th centuries are better developed and known in Germany than in today's Poland in Pomerania", he says. Sadly, the historical diversity of the manor is also one of the major problems for Półrolniczak. "The mentality of people here needs to change. They see a building that they associate with the time that this part of Poland was German. Or they think of foreign influences that came in from the Soviet times. And because it's not typically Polish, they don't want anything to do with it, or argue that it should be destroyed."
After the war, an almost complete population exchange took place in these German areas – the inhabitants of these lands were expelled to Germany and people from the eastern areas of the former Republic of Poland settled in the area. It causes a complex historical situation. "There are still some families here that used to live here before the war, they even have German surnames. But we also have a lot of people from other parts of eastern Europe that moved here after the war. It's important to understand who we are dealing with, what their view is on history, and that we educate people on the diversity of history in this part of Poland", Półrolniczak explains.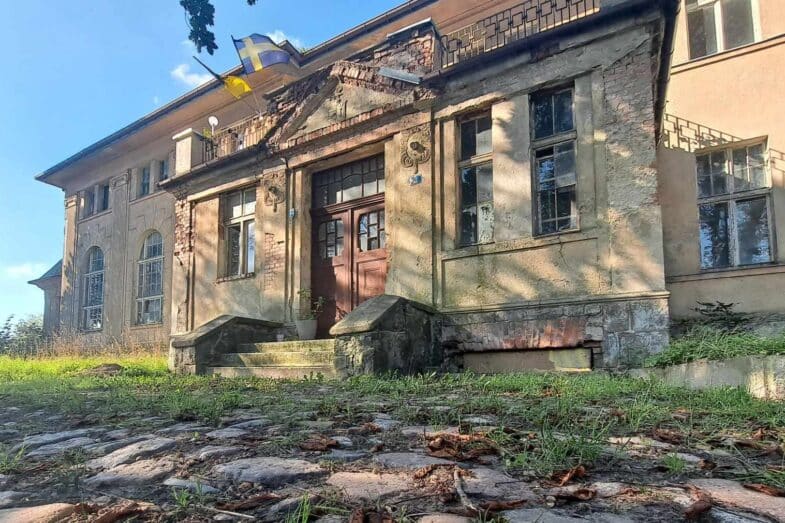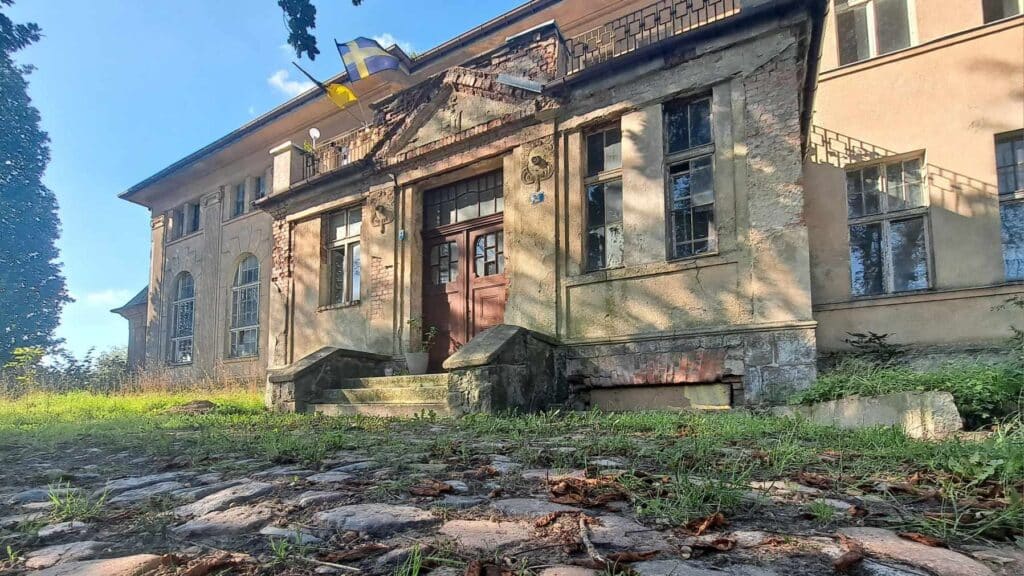 Despite all the issues, they remain hopeful and positive about the task at hand. "Every manor is unique, has its own story and special things." Especially given the history of the northern region, there is much more to be explored and preserved, Półrolniczak reckons.
"We have all sorts of buildings here from different kinds cultural backgrounds, not just one Swedish family. We have Dutch and German heritage, but also buildings that used to belong to Scottish families, built in a Scottish style. When I tell people from the UK, they don't believe their ears. They have no idea there is something from their culture here in Poland." And in a time where many are searching for that common European story in culture and history, a place like Grapice might be a good spot to start.